Steak knife block
Hexagonal block in ebony wood complete with six steak knives, the blades are handmade in N690C stainless steel, silver and springbok horn handles. The sides of the log are magnetic, a handle located in the center ensures easy transport. Buy now!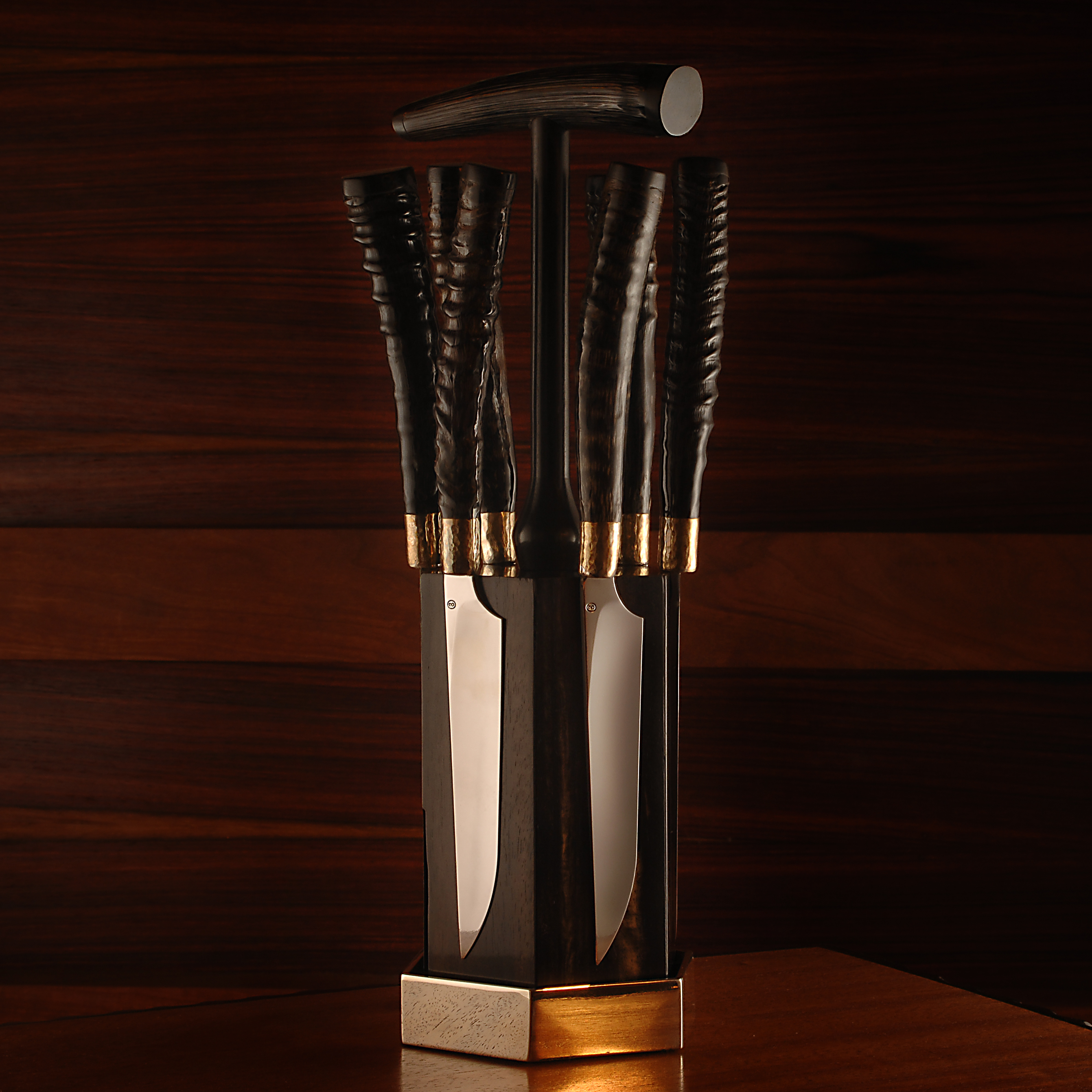 Knife block in wenge
Magnetic swivel set in wengè composed of: -blocks with 9 kitchen knives, scissors, steel and fork.
-blocks with 6 steak knives Horn handles. Buy now!